From the December 29, 1987 issue of the San Francisco Examiner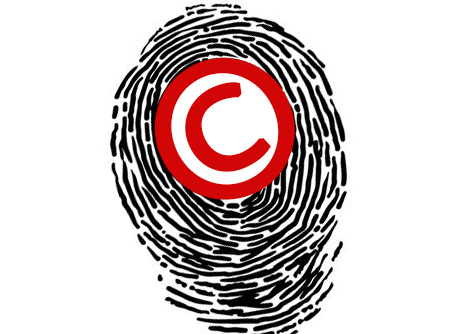 Sacramento scholar Dr. Barbara Glatt, who says writing styles are as distinctive as fingerprints, has invented a computer based system to detect students who copy, borrow or purchase their compositions.

"I'd say 5 to 20 percent of the student population is plagiarizing," she said. "But the ultimate crime is that no learning takes place."

She set up shop in booth 532 at Moscone Center, hoping to sell the Glatt Plagiarism Screening Program at the Modern Language Association's annual convention -- a tweedy scene of 11,000 professors and graduate students in hundreds of specialized fields.

Not everyone jumped at the chance to sniff out plagiarism via the complex statistical procedures worked out in eight years of testing by Glatt, 35, who wrote her doctoral dissertation at the University of Chicago on "The Cognitive Consequences of Parroting."

"Plagiarism is extensive," said William D. Lutz, who teaches English at Rutgers University. "But we're saved by the fact that most plagiarists are stupid. One of my students turned in an article copied word for word from an academic journal."

Jim Wilson, professor of English at San Francisco State, said plagiarism becomes almost impossible if the assignments are closely based on classroom work.

At a nearby display of the National Council of Teachers of English, textbooks on composition and writing said scarcely a word about dealing with students who fake it.

"It's frustrating," said Glatt, who taught composition and business writing classes for eight years.

"You're reading a paper. It sounds vaguely familiar. You suspect it's been plagiarized, but it's difficult to locate the original source."

Sophisticated plagiarists don't copy their thoughts from the encyclopedia or standard reference works, she said. Instead they buy old term papers or contract with former students to write custom jobs.

Many are tempted by "fears, insecurities and frustrations," she said in her brochure.

"For some students, the decision to plagiarize is a deliberate act to deceive...because they are pressed for time or just plain lazy and want to spend as little effort as possible."

Glatt said her system began with an adaptation of a reading comprehension test, "the cloze procedure," which had been devised in 1953 by Wilson Taylor. After reading a passage, the student is given the same prose -- but every fifth word is replaced with a standard-size blank.

Under her system, the suspected plagiarist is asked to sit and take a test.

It's a passage that sounds familiar. That's because it comes directly from the student's latest paper.

Let's say the class covers California history, and the paper itself dealt with the celebrated duel at Lake Merced in 1859 between David Broderick, a U.S. senator, and David S. Terry, then chief justice of the state Supreme Court.
"Broderick's pistol went off _______ and the bullet struck _______ ground from six to _______ feet in front of _______ before he could take _______ . Terry's shot lodged in _______ adversary's breast. Broderic fell to me _______, mortally wounded." (The original words in the blanks -- accidentally, the, ten, Broderick, aim, his, ground -- are from the text California: A History, by Andrew Rolle.)
The writer is asked to remember what words fell in the blanks. (Glatt needs about 500 words for her computer sleuthing.) "You'll remember the words a whole lot better if you really wrote them," she said.

After marking the correct answers ("Nobody ever gets them all right, and nobody gets them all wrong"), Glatt puts the text through more than six statistical tests. The passage of time makes a big difference, she said, as does the type of mistake (is the replacement word a synonym or is it inconsistent?)

In the example above, the original text was by Andrew F. Rolle in a textbook, "California: A History," with these words in the blanks: accidentally, the, ten, Broderick, aim, his, ground.

Based on hundreds of test runs with students who were asked to plagiarize, she said, "The program is 99 percent effective." (She warned that the test won't work at all without her statistical analysis.)

She said nobody has yet beaten the test by memorization, probably because it's more effort than most plagiarists are will to invest. And even people with serious memory problems are easily identifiable as the actual writers, she said.

"A large percentage will confess while they're taking the test," she said. "With others, you confront them. About two percent stick to their guns. Then you've got to find the original source."

Each university has different rules and punishments for academic dishonest, she said, and some call for immediate expulsion of plagiarists.

Many professors prefer to handle plagiarism at their level, giving an "F" for the paper but allowing the culprit to learn something from the experience.